Testimonials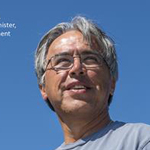 "It is important for the Government of the Northwest Territories to have a balanced approach that provides focus while ensuring the wide range of interests of the Northwest Territories are given full attention. Daniel with his energy, intelligence and commitment will help provide that balance with his focus on the environment, the economy, healthy living and social issues"
Dan Daniels, former Deputy Minister with Government of the Northwest Territories.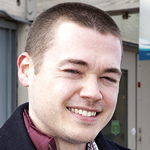 "The NWT needs economic policy focused on generating more wealth for our residents, not giving out sweetheart deals that leave us short-changed. Dan Wong has the integrity and judgment necessary to do a responsible and effective job managing our government and economy for the benefit of the people and businesses of Yellowknife."
Colin Dempsey, Dempsey Consulting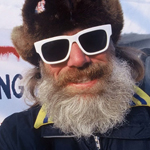 "Dan Wong will make the right decisions and represent us faithfully in the legislature."
The Snow King, (AKA Anthony Foliot)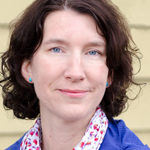 "Dan Wong is a caring, committed, community builder who will be an exceptional representative for the people of Yellowknife North - and the Northwest Territories."
Rose-Marie Jackson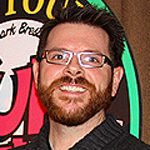 "I support Dan Wong because he supports non-profit organizations such as Habitat for Humanity NWT and supports small businesses. A vote for Dan Wong is a vote for housing and for employment."
Jason Perrino, Co-owner of Twist and After 8 Pub and past board member of Habitat for Humanity NWT.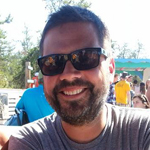 "As a musician, I know Dan understands the value in northern creatively and how unleashing that talent is another way to build a strong local economy and healthy communities in Yellowknife and across the Northwest Territories. He needs your support on Nov 23."
Mike Filipowitsch, Musician and Teacher.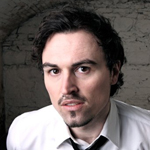 "You should vote for Dan Wong. Great ideas. I trust in his future."
Paul Amos, a Welsh film, television, theatre, and voice actor.
"Dan Wong has been a proactive supporter of the media arts sector in the NWT. He actively champions the creation of this emerging industry in the NWT and the added value of its contribution to the overall diversification and economic growth of Yellowknife and the NWT."
Kirsten Carthew, Filmmaker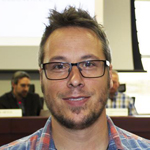 "We need a voice like Dan Wong to bring forward new ideas on housing, especially affordable options, to give everyone the opportunity to become homeowners and have a chance at the high standard of living we all deserve."
Etienne Croteau, Tiny Home Builder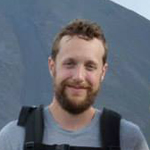 "Dan Wong has met challenges head on in city council. He was always able to strive under pressure by showing a cool head, demonstrating leadership, and using sound judgement. I believe that now is the time for Dan to step up and become a champion for establishing the NWT as a hallmark of northern sustainability."
Eric Binion, Latham Island Free Library Curator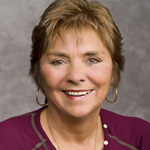 "I have known Dan and his family for most of his life. Dan is a hard worker and proving himself on City Council. His family have owned property on Ingraham Trail for 20 years. I believe Dan would make a great Member of the Legislative Assembly. He has my vote."
Marie Coe, Realtor/Coldwell Banker Real Estate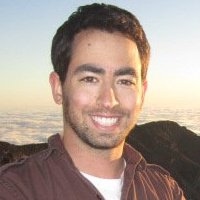 "Dan will make a great MLA because he's dedicated, hard-working, and has a solid record of continually striving to better the city for more than a decade. He loves Yellowknife, and the North; I have no doubt he'll make an exceptional MLA."
Eric Oosenbrug, PhD Student
"Dan brings to all he does a tremendous amount of energy, dedication and hard work. He is well informed and has a very contemporary and progressive understanding of many issues that concern us all, both in Yellowknife North and our Territory as a whole. His zest for seeking and bringing sustainable change is catching. It is obvious he actually cares."
Yacub Adam, Political Analyst/Consultant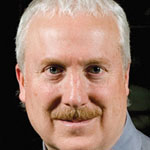 "Dan is an active community member and has been engaged politically since his youth. He has the energy, acumen and determination to be an effective MLA".
James Anderson, Educational Consultant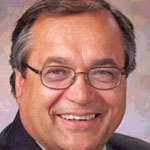 "I have known Dan Wong's family for many years. He was raised to respect all people and never shy from a challenge. As a young but experienced City Councillor he has shown maturity in supporting his principles while considering the best interests of his constituents and on behalf of all people in the NWT. I wish Dan much success."
Joe Handley, Former Premier of the NWT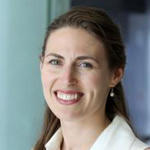 "I've known Dan as a strong supporter of the arts in Yellowknife and volunteer at the Northern Arts and Cultural Centre for the last three years. He recognizes the economic and cultural potential an arts industry can bring. His experience in public service over the last 12 years tells me he is ready to become the next MLA of Yellowknife North."
Summer Meyer, Long-time Yellowknifer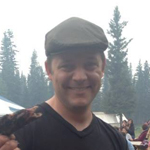 "Dan is intelligent, hard-working and committed. Given his range of personal qualities and recent experience as part of a very productive City Council, I would expect Dan to have an immediate impact at the territorial level. His ability to synthesize his own expertise with that of his colleagues is a particular strength."
Alex Power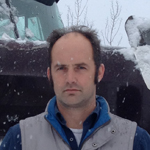 "As a City Councillor, Dan has taken the time to get to know me and my small business, as well as those conditions that make my operation more viable. My company's value and prospects have only increased in the three years Dan has been involved in local government, and I believe he will continue to be a progressive advocate for a stronger, more diversified regional economy."
Peter Curran, Owner/Operator of Glencoe Enterprises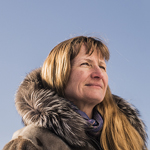 "NARWAL Northern Adventures is pleased to endorse Daniel Wong as a strong candidate for MLA in the riding of Yellowknife North. As a city councillor Dan has demonstrated his support for small businesses by championing small business issues brought before council, thinking positively and outside the box for creative solutions. Dan is someone we can trust to work hard, research the issues and come up with solutions that benefit the land and people of this beautiful place we call home."
Cathy Allooloo, Owner of NARWAL Northern Adventures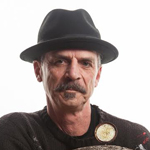 "I support Dan Wong with his new energy and I always welcome new ideas. Dan is an art participator and there by a supporter, he has come to all of my own art shows and performances and many of those my friends have put on. I believe in his sincerity in my heart where my truth lies. I look forward to discussing my concepts of Government support for the arts in the years to come."
Terry Pamplin, Artist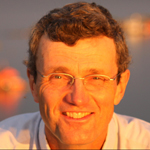 "In all my dealings with Dan Wong in his role as a Yellowknife City Councillor, I have been consistently impressed with his capacity to deeply listen to my concerns, to quickly grasp an issue, and to explain often complex regulatory or political realities to me in clear and practical terms. In short, I have found Dan to be an excellent communicator, endowed with a valuable combination of experience, intelligence, and heart. I believe that Dan's strength of character, plus his stated commitment to always learn from his constituents, make him more than ready to step up to the Territorial plate."
Jamie Bastedo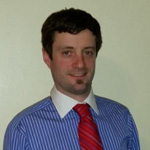 "Dan's commitment to the North is further displayed by his commitment to the support of Northern business. He understands that the success of local business is essential to a strong Northern economy, and that government must find ways to reduce costs and remove red tape to support local businesses. A vote for Dan is a vote to support Northern business."
Aaron Jacque, Business Owner